4th International boot bluewater seminar 2020
Düsseldorf, Germany – Saturday, 25th of January 2020
Welcome to this comprehensive one-day-seminar that covers all essential aspects of planning a long distance voyage such as safety, equipment, energy management, communications, navigation or crew ability. Get helpful practical information from experts such as Jimmy Cornell, Dr Meeno Schrader, Dr Fabian Steffen or Sönke Roever who have all sailed thousands of miles worldwide.
The seminar language will be English
09.30 – Welcoming the participants
Petros Michelidakis
Director boot Düsseldorf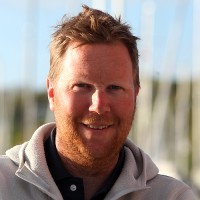 09.45 – Long distance communications and navigation
Sönke Roever
Sailed over 80,000 miles, including one circumnavigation. Author of several sailing books.
Mobile and satellite phones. VHF, SSB and HAM. WIFI, Internet and email. How to obtain weather information offshore – such as weatherfax or GRIB data. GPS, radar and AIS.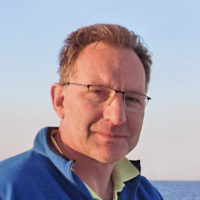 11.15 – Medicine on board
Dr Alexander Hamperl (SeaDoc)
MD, anesthesist, intensive care and rescue medicine specialist, diving medicine physician. Alexander worked in university hospitals and as a physician on rescue helicopters. Experienced sailor on monohulls and catamarans on the Baltic Sea, the Med and in the Caribbean.
What can happen while on board a yacht and which medication/equipment is needed? Training. Vaccination. Seasickness.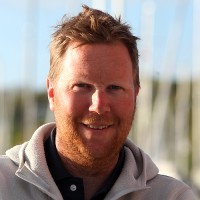 13.00 – Energy management
Sönke Roever
Basic principles. Energy balance and management of consumption. Battery types. Alternators. Windgenerator, hydrogenerator, solar panels, diesel generators. Charging and power management.
14.15 – Global weather systems
Dr Meeno Schrader
Popular meteorologist, weather router and olympic weather coach who has sailed more than 50.000 miles worldwide, TV and radio weather expert, founder of the WetterWelt GmbH
Weather pattern in the Atlantic. How to deal with easterly waves, squalls and tropical storms. Influence of El Nino and climate change. Pacific and Indian Ocean passages weather. Reliability of forecast data. Meteorological navigation.
15.30 – The main factors that can contribute to the success or failure of a voyage
Jimmy Cornell
Jimmy has more than 200.000 nautical miles experience and sailed several times around the world. He is a well-known author of cruising books and founded popular rallies.
Jimmy talks about the main factors that can contribute to the success or failure of a voyage – covering the choice of boat and equipment, financial aspects and the cost of cruising, the "right" crew and dealing with emergencies, tools and spares.
16.30 – Questions and answers
Jimmy Cornell and Sönke Roever
Questions and answers on the day's essential subjects
The seminar will take place at the world's largest boat show "boot Düsseldorf" in the congress center right on the fairground.
The cost is 95,- Euro for one person or 145,- Euro for a couple.
Booking fee includes the one day seminar, entrance to the boat show for the whole weekend, lunch, coffee and refreshments.
In order to book a place please send an email to info@blauwasser.de
A big "thank you" to you for arranging this special day – greatly enjoyed myself.
Anders Goransson from Great Britain
Subject to alterations – last changed: 29. January 2019