Dusseldorf, Germany – Friday, 29th of January 2021
Welcome to this comprehensive one day seminar covering essential aspects of cruising with a yacht, including: safety, comfort, trim, maneuvers, weather, navigation or crew ability. Get helpful practical information from experts such as Jimmy Cornell, Dr Meeno Schrader and Sönke Roever who have all sailed ten-thousands of miles worldwide.
The seminar language will be English
12.30 – Welcome
Petros Michelidakis
Director boot Düsseldorf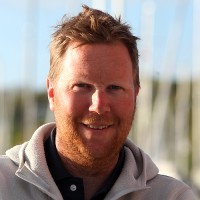 12.45 – How to maneuver a yacht
Sönke Roever
Sailed over 80,000 miles, including one circumnavigation. Author of several sailing books and founder of BLAUWASSER.DE.
Moving a yacht is not easy. Sönke Roever explains the way of thinking when maneuvering a yacht. He shows how to deal with the wind or the propeller walk and gives many helpful hints for a successful maneuver including line handling. 
14.30 – Sail trim
Bjarne Lorenzen
Bjarne is a sail maker, sail designer and boat builder. He sails since his childhood, in both: cruising and racing. Bjarne Lorenzen works at the well-known company Doyle sails.
Bjarne explains how to trim the sails the right way by giving various tips regarding their profile, twist and shape.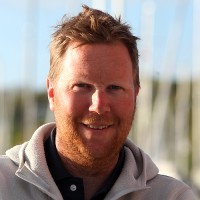 15.15 – Anchoring a yacht
Sönke Roever
For many sailors anchoring is a great way of spending the night. But which setup do I need and how does the maneuver work? In his enjoyable talk Sönke Roever deals with all these aspects and also shows ways of having an anchor watch.
16.00 – Planning a cruise with thoughts to the weather.
Dr Meeno Schrader
Popular meteorologist, weather router and Olympic weather coach who has sailed more than 50.000 miles worldwide, TV and radio weather expert, founder of the WetterWelt GmbH
Safety and comfort are the main factors when it comes to the planning of a voyage. Especially the weather is an important part of this. Dr. Meeno Schrader shows how to make a good planing as it helps to avoid sailing in bad conditions and rough seas.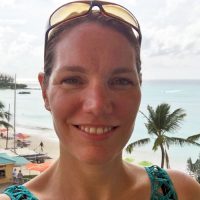 17.00 – Dealing with sea sickness
Dr Stefanie Kamke
Gynaecologist specialist. Stefanie Kamke sails since her youth. First in racing and in recent years also as a cruiser with her Swan 48.
Seasickness is an unpleasant topic that can put people off sailing. Dr Stefanie Kamke explains how to deal with seasickness and how to prevent getting seasick in the first place. She deals with the main factors that favor seasickness and gives strategies to avoid seasickness.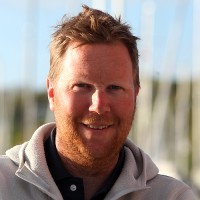 17.30 – Sailing at night
Sönke Roever
Saling at night is a special way of cruising. The darkness and the accompanying uncertainty are not every sailors preferred way of cruising. But sailing at night can be a great experience if the trip is planned well. Sönke Roever talks about the main aspects that lead to a successful cruise at night.
18.15 – The main factors that can contribute to the success or failure of a voyage
Jimmy Cornell
Jimmy has more than 200.000 nautical miles experience and sailed several times around the world. He is a well-known author of cruising books and founded popular rallies.
Jimmy talks about the main factors that can contribute to the success or failure of a voyage – covering the choice of boat and equipment, the "right" crew and dealing with emergencies, tools and spares.
The seminar will take place at the world's largest boat show "boot Düsseldorf" in the congress center right on the fairground.
The cost is 95 Euro for one person or 145 Euro for a couple.
Booking fee includes the one day seminar, entrance to the boat show on friday 29th and saturday 30th of January, lunch, coffee and refreshments.
To book a place please send an email to info@blauwasser.de
A big "thank you" to you for arranging this special day – greatly enjoyed myself.
Anders Goransson from Great Britain
Subject to alterations – last changed: 28. February 2020